Get more hours of comfortable contact lens use each day and keep your eyes happy and healthy with these helpful contact lens tips.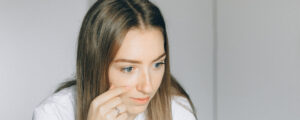 We rely on our eyes all day, every day. From the moment they let in the first rays of sunshine to that last light before we drift off to sleep, they work hard to help us see our world. When was the last time you took care of your eyes? Why not direct a little self-care towards your eyes and give them the TLC they deserve? With Eyeleve's soothing moist heat compress for contact lens wearers, every day can be a spa day for your eyes.
Read More »
Ready to get more comfortable use from your contacts?