Get more hours of comfortable contact lens use each day and keep your eyes happy and healthy with these helpful contact lens tips.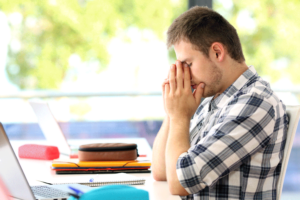 If you wear contact lenses and have allergies, certain months of the year can be more uncomfortable than others. Fall allergy season typically ranges from mid-August until the first frost. Planning for fall allergy season by regularly using Eyeleve's patented contact lens eye compress can help you feel comfortable longer when wearing your contact lenses. By making it a regular habit to relax with a heated eye mask once a day, you can ensure your eyes' protective moisture maintenance system is in top working order before fall allergies strike.
Read More »
Ready to get more comfortable use from your contacts?